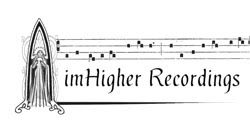 ATLANTA, Oct. 16, 2014 /
Christian Newswire
/ -- CHRISTMAS IN HARVARD SQUARE, the debut major label and international recording from the Boys of St. Paul's Choir School, Harvard Square that was released last week, had an impressive opening week on the Billboard magazine charts, grabbing the No. 2 spot on the overall Classical Traditional Chart, the No. 6 spot on the overall Billboard Classical Chart and the No. 4 spot on the overall Seasonal Chart (all Christmas/holiday albums).
It's an impressive debut for CHRISTMAS IN HARVARD SQUARE, especially considering it's a Christmas-themed album released in the fall, and that it topped albums from prominent artists such as Yo-Yo Ma, the Piano Guys, Michael Buble and Il Divo.
"We are thrilled to see Christmas in Harvard Square already capturing outstanding feedback from early Christmas shoppers," said Monica Fitzgibbons, co-founder of AimHigher Recordings. "The combination of the rare next to the well-known repertoire seems to be drawing much enthusiasm from listeners. The fact that this goes towards benefiting St. Paul's Choir School is a joy and a privilege to be a part of."
Founded in 1963 by Dr. Theodore Marier, an internationally acclaimed scholar of Gregorian chant, Saint Paul's Choir School is a musically intensive, academically rigorous Catholic day school that forms and educates boys in grades 4 through 8 in the rich music tradition of the Roman Catholic Church. The Choir School seeks to embrace the great cathedral school tradition as it unites a rigorous musical and academic curriculum with our Catholic faith and moral tradition, preparing each student to grow and flourish in a dynamic and changing world.
Please contact Kevin Wandra
(404-788-1276
, or
KWandra@CarmelCommunications.com
) of Carmel Communications for all interview requests or Monica Fitzgibbons (
monica@aimhigherrecordings.com
) of AimHigher Entertainment for more information.